Autumn Turkey Mini Quilt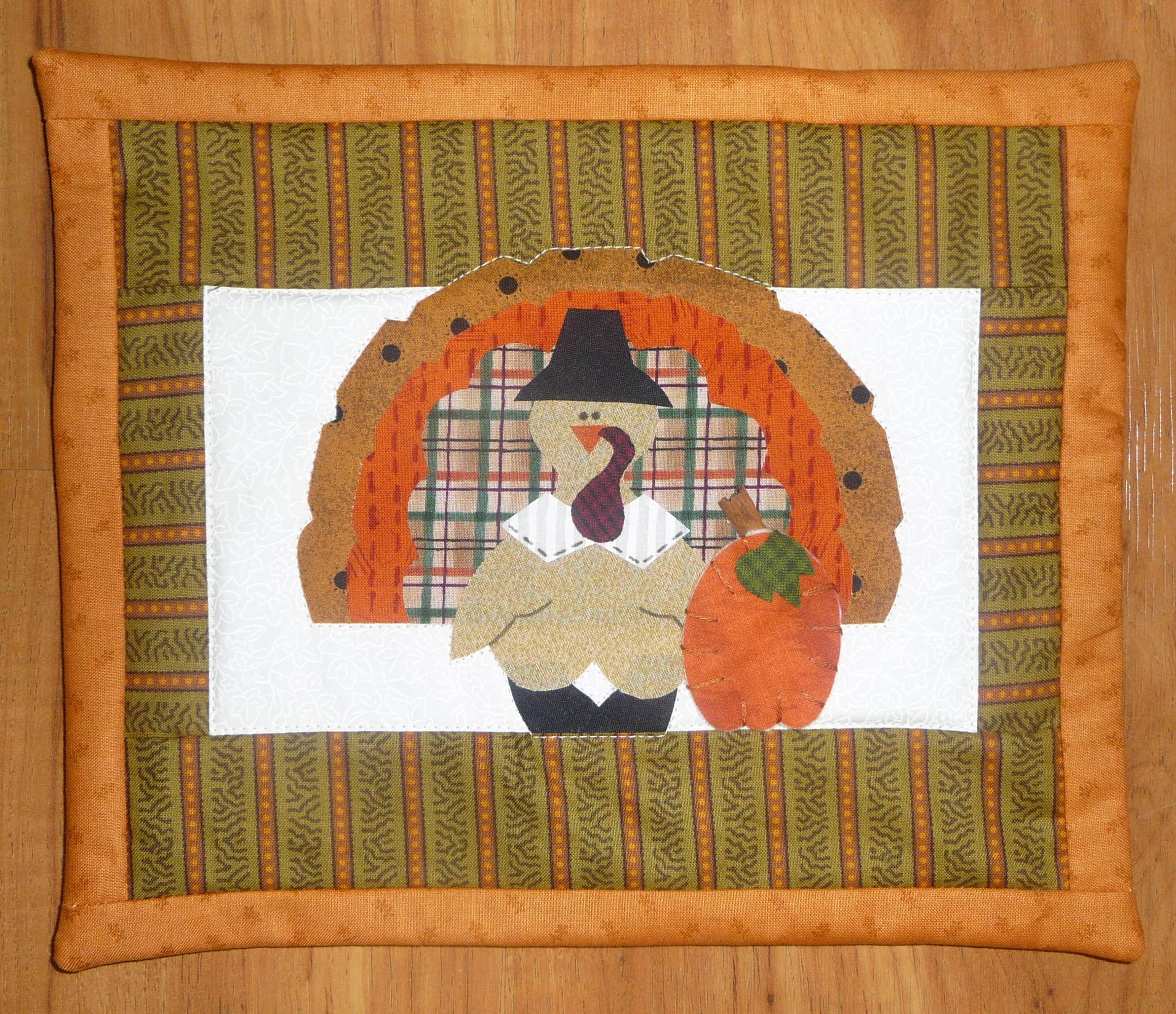 This is a cute Turkey or Thanksgiving Mini Quilt! The quilt makes a fun gift or a great addition to your collection! It is #11 in a set of mini quilts ~ one for each month of the year. The quilt is handmade and is machine pieced and quilted. (Turkey design is adapted from the Once Upon A Vine "Harvest Thyme" pattern.) The background block is a white leafy print with a cute turkey and pumpkin on it. The pumpkin is hand stitched with embroidery floss and has a cinnamon stick for a stem. The inside border fabric is sage green with orange stripes, and the outside border is an orange leafy print.
Approximate Quilt Size: 9" x 10 1/2".
*Fabrics and/or buttons may change. If this occurs, you will be notified via email before shipment. A preview picture of the quilt with the new fabrics will be included for your approval.*
Autumn Turkey Mini Quilt Only $13.50

Autumn Turkey Mini Quilt with 9" Quilt Hanger & Clips

$15.50