"Sister" Stitchery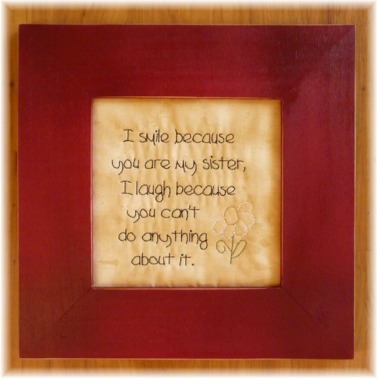 Perfect for a gift, this stitchery reads: "I smile because you are my sister, I laugh because you can't do anything about it.!"
Frame is available in barn red or black, and is 3" wide and slightly distressed. Stitched in black on a teastained background. Cute white daisy is embroidered to the right of the stitchery. Ready to hang with a keyhole on the back, or display with your favorite easel.
Framed Stitchery Size: 13 1/4" x 13 1/4"