NEW! Patchwork Pumpkin Square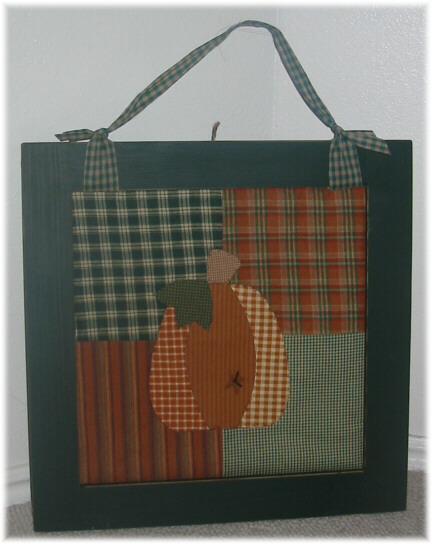 Festive for fall - this is a wonderful patchwork pumpkin surrounded by beautiful homespun fabrics. Cute rusty star on the pumpkin, and machine appliquéd. Green gingham ribbon included if desired. Pine frame is slightly distressed and includes picture hanger on back.
Frame Size: 15 1/2" x 15 1/2"