"Homemade Gifts" Framed Stitchery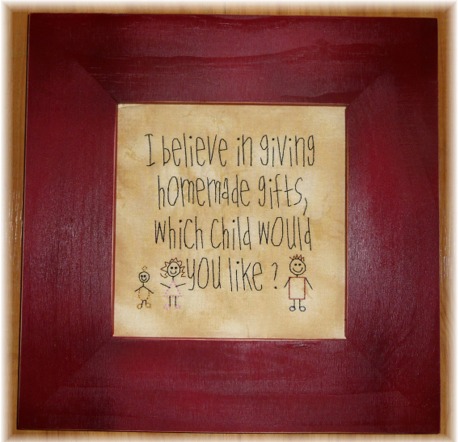 This adorable stitchery will bring out the laughs in everyone! "I believe in giving homemade gifts, which child would you like?" is embroidered in black on a teastained background. Cute little stick figures are embroidered below the saying. Wide wood frame in your choice of barn red or black.
Size: 13 1/4" x 13 1/4"
$19.95
*CLEARANCE* $11.95
"Homemade Gifts" Stitchery - Barn Red Frame

*sold out*

Picture Coming Soon!

"Homemade Gifts" Stitchery - Black Frame

*2 available*