Halloween Mini Quilt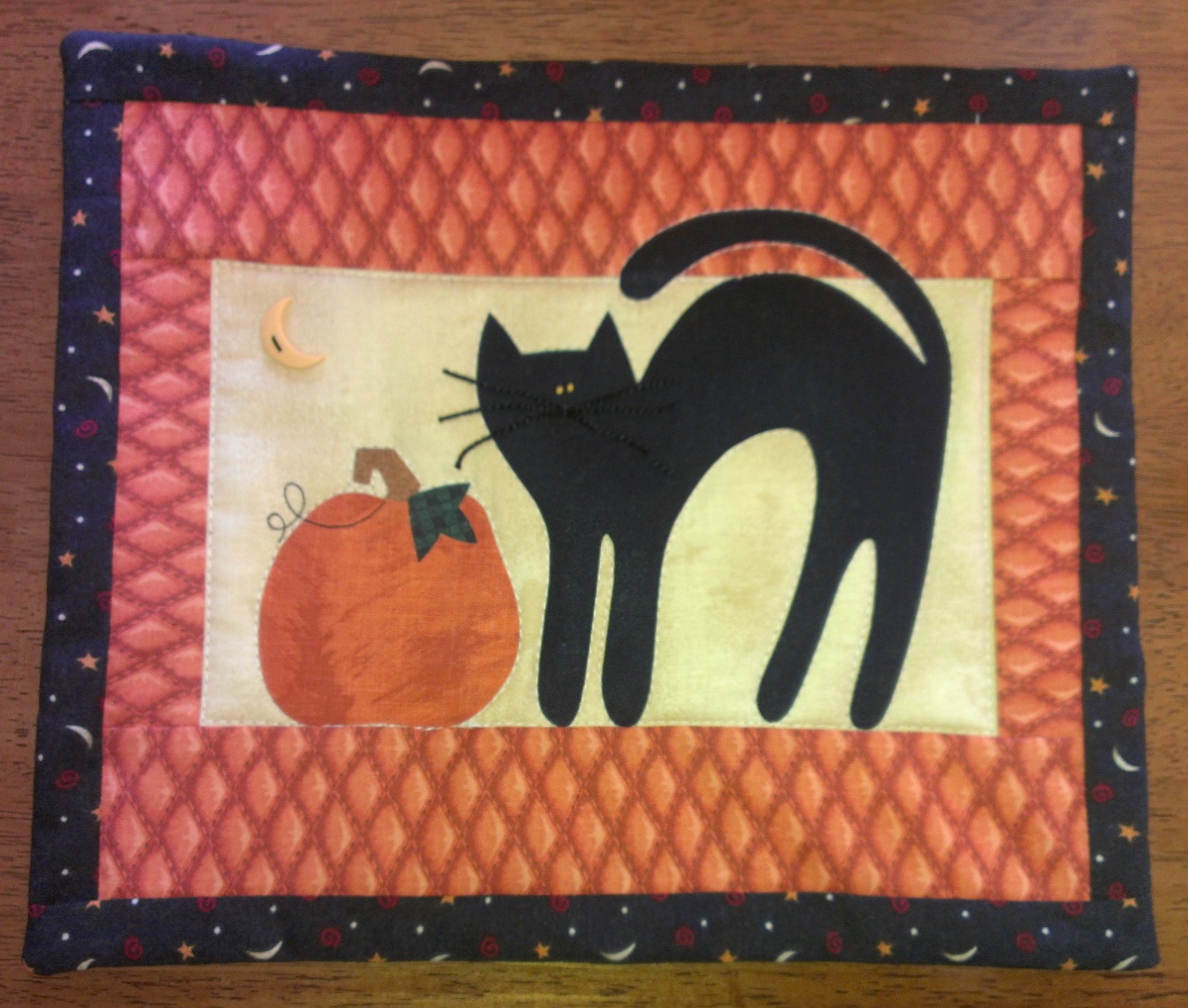 This is a cute Halloween Mini Quilt! It is #10 in a set of 12 mini quilts - one for each month of the year. The quilt makes a fun gift or a great addition to your collection! The quilt is handmade and is machine pieced and quilted using designer fabrics. The inside block is a cute Halloween cat with a pumpkin. The background fabric is tan and looks antiqued. There is also a little yellow moon button above the pumpkin and floss whiskers on the cat. The inside border fabric is an orange latice print, and the outside border fabric is black with stars, dots, and moons.
Size: Approx. 9" x 10 1/2"