Mother's Day Pillow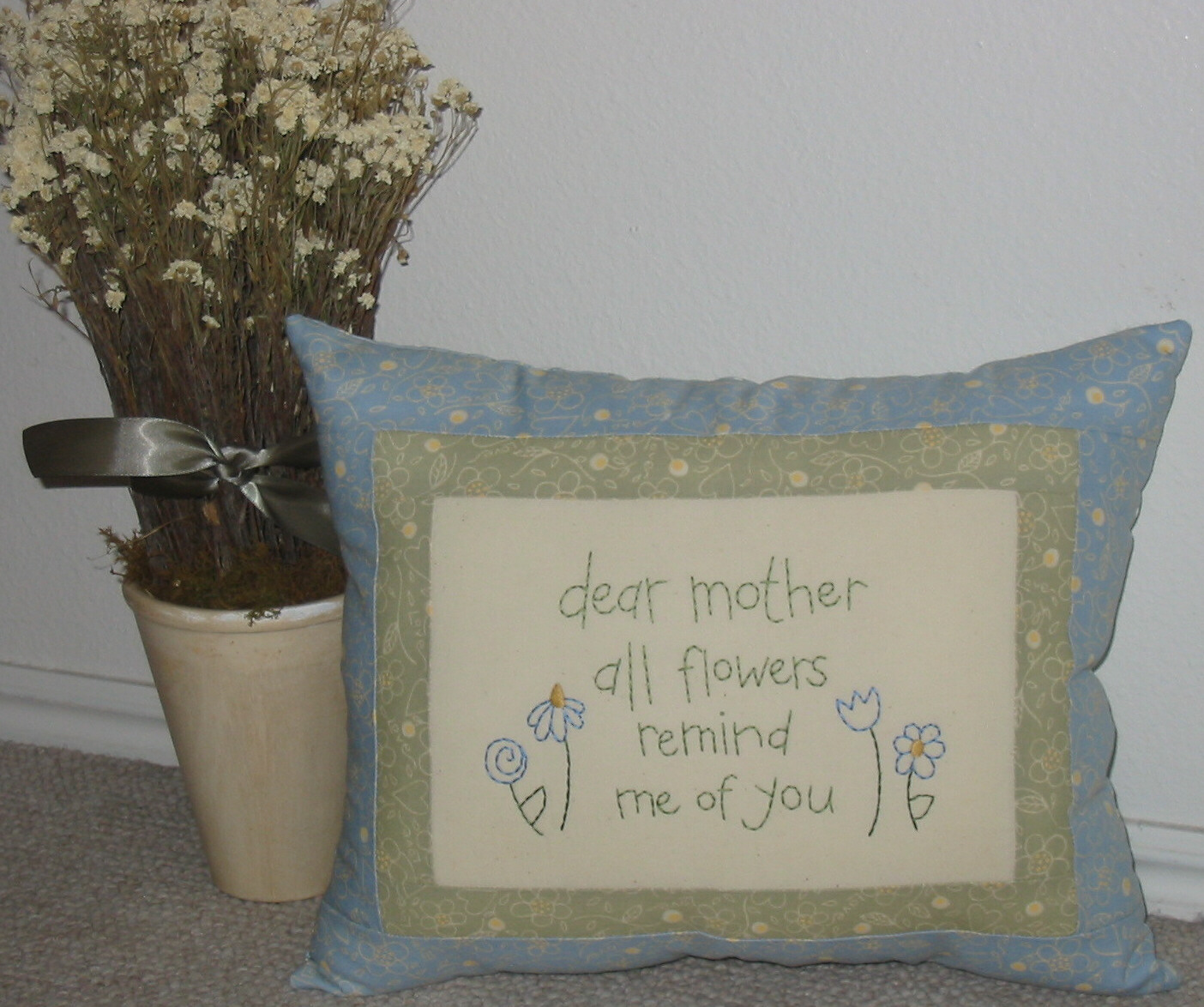 **Click on pictures to view larger**
Mother's Day Framed Stitchery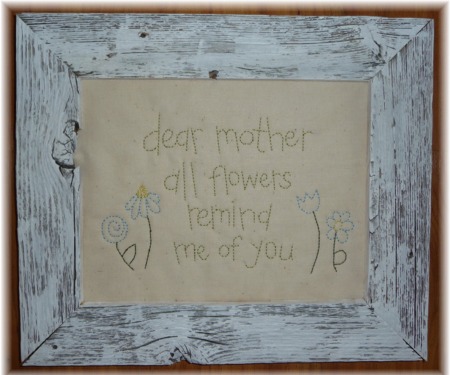 Adorable hand embroidered pillow & framed stitchery that reads "dear mother, all flowers remind me of you". Fabric colors are light blue and sage. Coordinating fabric on the back of pillow. Pillow also available in sage/pink fabrics. Designed by Lindsay Hardinger exclusively for Patchwork & Paint! If you would like to make your own, embroidery pattern is below. Frame is whitewashed barnwood - each frame is unique and may have knots, nail holes, etc.
Pillow Size: 15" x 12"
Framed Stitchery Size: Approx. 12" x 10"