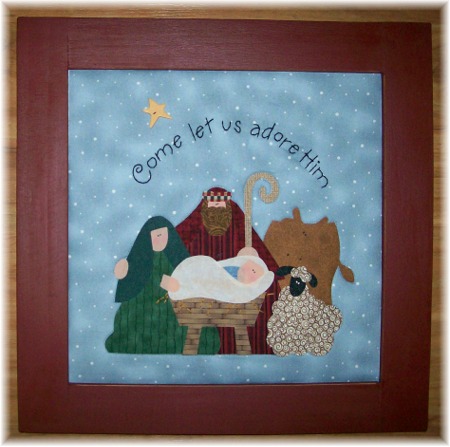 "Come Let Us Adore Him" Nativity
Pieced with beautiful designer fabrics, this nativity will be a beautiful addition to your Christmas decor. Hand embroidered words read, "Come let us adore him." Straw around the manger is also hand embroidered. Cute yellow star button hangs above the nativity. Frame is painted burgundy with slightly distressed edges.
*Click on picture above to view larger*
Size: 15 1/4" x 15 1/4"
$29.50