Banner Exchange
If you would like to exchange links with Patchwork & Paint, please add the banner below to your site and link to 'www.patchworkandpaint.com'. Please upload my banner to your host; do not link directly to my banner.





Once my banner has been added to your site, please Email Me with the following information:
Your name, Your URL, Your banner URL, URL where my banner is located on your site

If you have any questions, please feel free to Contact Me anytime.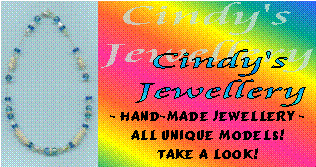 Personalized Gifts -Unique Personalized Gifts - Keepsakes created especially for you!

http://www.1-800-espresso.com Italian coffee makers and gourmet coffee
Medieval Swords, Renaissance Clothing - The largest online distributor for medieval swords and renaissance clothing, medieval armour, shields, and other weaponry of the past and present.


We hope you enjoy your visit at Patchwork & Paint! If so, we would appreciate your vote at any of the great sites below! Thanks!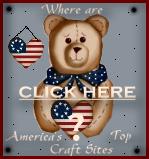 Belinda Pedersen / Owner
1031 N. 500 W.
Orem, UT 84057

Send mail to customerservice@patchworkandpaint.com
with questions or comments about this web site.



Home | Mini Quilts | Hangers | Home Decor | Patterns | Buttons | Stitcheries
Americana | Spring | Fall | Christmas | Quilt-A-Month Club
Guestbook | Printable Order Form | Shipping | Contact Us
View Cart | Check Out



All contents of this website are property of Patchwork & Paint.
© 2002-200

9

Patchwork & Paint - All rights reserved.
Site Design by Just Heavenly Creative Design