Banner Exchange
If you would like to exchange links with Patchwork & Paint, please add the banner below to your site and link to 'www.patchworkandpaint.com'. Please upload my banner to your host; do not link directly to my banner.





Once my banner has been added to your site, please Email Me with the following information:
Your name, Your URL, Your banner URL, URL where my banner is located on your site

If you have any questions, please feel free to Contact Me anytime.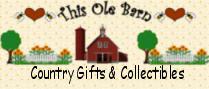 We hope you enjoy your visit at Patchwork & Paint! If so, we would appreciate your vote at any of the great sites below! Thanks!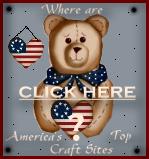 Belinda Pedersen / Owner
1031 N. 500 W.
Orem, UT 84057

Send mail to customerservice@patchworkandpaint.com
with questions or comments about this web site.



Home | Mini Quilts | Hangers | Home Decor | Patterns | Buttons | Stitcheries
Americana | Spring | Fall | Christmas | Quilt-A-Month Club
Guestbook | Printable Order Form | Shipping | Contact Us
View Cart | Check Out



All contents of this website are property of Patchwork & Paint.
© 2002-200

9

Patchwork & Paint - All rights reserved.
Site Design by Just Heavenly Creative Design